Meet Susan-Sparks, LPC, EMDR, ETT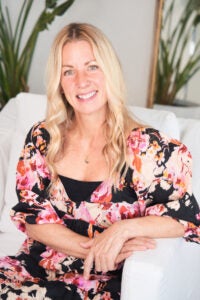 Each person possesses a unique healing power and intelligence that resides within, that guides their distinctive, mysterious, and evolving growth path. My approach to therapy honors an individual's ability to connect with their inner wisdom that leads to their unique healing power. Knowing that mind, body, and spirit are intimately interconnected and are essential aspects of each of us, I honor the whole person and consider mind, body, and spirit in context and relationship rather than work with these elements in isolation. We are often faced with uncertainty in life, and individuals strive for a sense of meaning. The patterning of life events may heighten feelings of helplessness and confusion. Biologically, our nervous systems are designed in such a way that the brain and body automatically configure and store incoming stimuli into meaning-making patterns. These meaning-making patterns may contribute to heightened states of stress. 
During therapeutic sessions, I encourage the exploration of thoughts, emotions, and physical sensations to assist in reducing the impact of prolonged stress and assist the body in processing unresolved trauma. By connecting with our thoughts, emotions, and internal experiences, we strengthen the ability to regulate our nervous system and shift from living in continual states of fight, flight, or freeze. Through my research of evidence-based contemplative practices, Yoga training, and personal experience, I have found the combination of contemplative practices with talk therapy provides an integrative way to manage daily stress and regulate the nervous system. In addition, I recognize that each relationship has a unique nature, and I regard an authentic therapeutic connection as an avenue to heighten personal growth and self-acceptance, leading to change.     
I work with adults and adolescents, addressing concerns such as Trauma, Anxiety, Depression, Grief, Stress Management, and Relationship Concerns. In combination with my work as an LPC  I am a certified Yoga teacher. I have found Yoga practices to enhance an individual's ability to regulate their nervous system, heighten personal awareness, and enrich self-compassion leading to more satisfaction in your relationship with yourself and others.
I received my Bachelor of Interdisciplinary Studies with an emphasis in Kinesiology and Psychology from the University of Texas at Arlington (2018) and my Master of Science in Counseling and Development from Texas Woman's University (2021). I am in private practice with Keller Child and Family Therapy. Prior to private practice, I worked with adolescents at the Denton County Juvenile Detention Center. I received my 200-hour yoga teacher certification from the Mount Madonna Institute in Watsonville, Ca.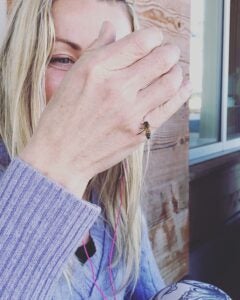 When we learn to calm our minds in order to look deeply at the true nature of things, we can arrive at full understanding, which dissolves every sorrow and anxiety and gives rise to acceptance and love. ~Thich Nhat Hanh~
What Makes Us Different?
Grounded and honest therapy
Find your inner peace
Express yourself in a safe environment
Thrive in a collaborative environment