Keller Child and Family Therapy
Play Therapy in Keller
Most parents agree that nothing is more natural to a child than the enjoyment of playing. Play therapy at Keller Child and Family Therapy involves allowing children to "play out" their feelings and difficulties in a natural and familiar manner. Play therapy has been found to help young children: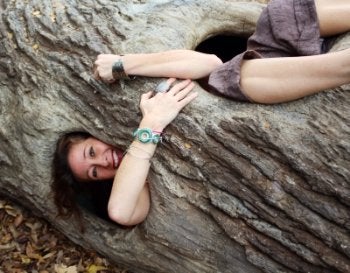 Resolve psychosocial difficulties
Understand cause & effect, specifically regarding their behavior
Replace negative behaviors with positive and healthy behavior
Grow in self-acceptance
Improve social skills
Achieve optimal growth and development
The Organic Family Therapist
Children are amazing little people and have a unique way to express themselves without even talking, this is through play. Play therapy provides a safe, non-threatening way for your child to share what they are feeling. Patience and trust are two key ingredients to play therapy.
As a Registered Play Therapist, I work together with the child to facilitate healthy boundaries in relationships, social skills, decision making skills and an internal locus of control, learning right from wrong. By responding appropriately to Your Child's communication cues with comfort, predictable routines, talking about feelings this is helping Your Child with understanding how they feel and this may or may not be the same as how their friends or others are feeling. However, helping Your Child with finding the solution's or strategies to deal with challenging emotions provides the opportunity to explore different emotions through pretend play, puppetry, drawing or stories. These strategies help with the emotional development of Your Child.
Encouraging curiosity during play I am mindful of Your Child's temperament for example if Your Child is shy, timid, aggressive, overactive, dependent or independent because these moods influence their ability to learn from their experiences during therapy. As the Registered Play Therapist for Your Child, I react to these moods with sensitivity, structured and unstructured play experiences. I talk about play experiences, encourage solutions or strategies from the child to help them overcome challenging situations and always respect Your Child's social and temperament abilities and how these influenced how the child relates to others.
I truly believe in developing the purest communicative relationship in each session between myself and your child. One where respect is the up most important. My best hope is this special positive bond built between each child will be transferred by the child to their family and others by them.
Call today at to ask questions or to set up a play therapy session for your child!
What Makes Us Different?
Grounded and honest therapy
Find your inner peace
Express yourself in a safe environment
Thrive in a collaborative environment