Meet Elizabeth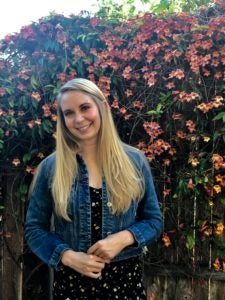 Elizabeth has been 5 years of experience in play therapy, was trained at the Center for Play Therapy and has taken advanced coursework in the clinical practice of play therapy at the University of North Texas. Elizabeth is certified in Child-Centered Play Therapy and trained in Child-Parent Relationship Training and Child-Teacher Relationship Building. Child-Centered Play Therapy is a developmentally appropriate and culturally-responsive play therapy. It is evidence-based mental health intervention for young children, typically ages 3-10, who are experiencing social, emotional, behavioral, and relational problems. As a Child-Centered Play Therapist, Elizabeth provides a safe, consistent therapeutic environment in which kids can experience full acceptance, empathy, and understanding to help the child move towards more self-enhancing ways of coping with their world. 
Many of the children Elizabeth works with are referred for aggressive behavior, attention and hyperactivity difficulties, social skills, difficulty in school, and emotional regulation. Elizabeth's approach to play therapy is wholistic and seeks to address the underlying emotional struggles in order to help children find more positive ways to relate to themselves and others, regulate their emotions, solve problems with confidence and creativity, and learn to take responsibility for themselves.
Elizabeth has provided in-home and community-based services for children and parents who have experienced domestic violence and neglect. Additionally, she has worked in foster and adoptive systems of care to facilitate parent-child relationship relationships.
As a military spouse, Elizabeth is passionate about supporting other military families. Elizabeth can support Veteran, active-duty, Reserve, or National Guard families who have experienced deployment, frequent moves and transitions, parent-child separation, and physical or psychological injuries due to military service.
Elizabeth has provided assessment services to children and families to identify cognitive, motor skill, visual and auditory learning, as well as social, emotional, and behavioral problems. Utilizing assessment results, Elizabeth has worked with parents, teachers, and other significant relationships in children's lives to help children learn more effectively, strengthen skills they already possess, and find new strategies to overcome areas of difficulty.
Research is an important component of Elizabeth's professional experience, as it allows her to continue learning and applying the most relevant and specialized play therapy practices. Within play therapy, Elizabeth's research specialization is in providing evidence-based play therapy services to children who have experienced challenges and are struggling with anxiety, depression, ADHD, and behavioral problems (examples of challenges include: parent separation or divorce; emotional, physical, or sexual abuse; parent incarceration, chronic mental illness, or substance use; bullying; poverty; foster care and adoption).
What Makes Us Different?
Grounded and honest therapy
Find your inner peace
Express yourself in a safe environment
Thrive in a collaborative environment