Meet Lauren Mayberry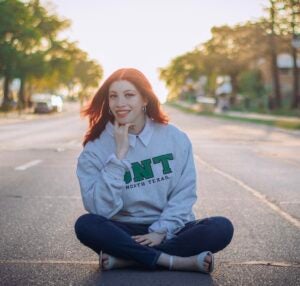 Hello, my name is Lauren Mayberry! At the University of North Texas, I received both my Bachelor's degree in Psychology and my Master's degree in Counseling. I also double minored in human development and family science as well as music, which has always been another area of passion for me. I have spent the last 4 years serving children 10+, teens and adults regarding a multitude of concerns. In my most recent experience, I have worked in both individual and group settings to support victims of domestic violence and sexual assault. I also have experiences supporting individuals navigating concerns regarding substance abuse, trauma, several mental health diagnoses and eating disorders. I am LPC Associate #89101 in the state of Texas, and I am supervised by Mariah J. Tailleur, LPC Supervisor #66631.
I believe that counseling can provide a safe space for allowing individuals to explore experiences and gain insight on how to express themselves in ways that feel most congruent and meaningful to them. I also love being a part of the impact that group therapy can have on people going through their unique healing journeys. Some of the group topics that I have had the pleasure of facilitating include expressive arts, healthy boundaries, and relationship process groups.
I believe that encouraging a healthy work life balance is key to fostering a healthy mind and body. Thus, in my spare time I love hanging out with my sweet Angel baby dog Kayden, going to concerts, doing yoga, spending time with friends, and finding interesting new vegan/vegetarian eateries around the metroplex!
I am so excited to be working alongside so many compassionate and caring counselors here at Keller Child and Family therapy, and I so look forward to working alongside you in our Counseling journey together!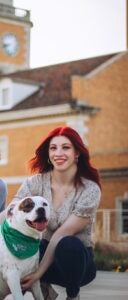 What Makes Us Different?
Grounded and honest therapy
Find your inner peace
Express yourself in a safe environment
Thrive in a collaborative environment