Meet Mariah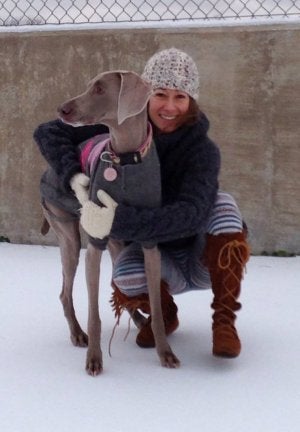 Becoming a Licensed Professional Counselor (LPC) has been such a wonderful & rewarding journey. I started working with children and families in Ottawa, Canada almost 15 years ago. After graduating from the University of North Texas, I moved to Ottawa, Canada where I worked with children and families in group homes, schools and large agencies. Due to the passion I developed in my work with children and families I went back to school to pursue a Master's Degree in Counseling. Upon graduation I was fortunate to work with various families, children and adolescents including fire-setters, children who witnessed domestic violence, teenage moms and individuals who experienced trauma. A few years ago I returned to North Texas and continued to work with children, individuals, families and the legal system in this community.
I am extremely passionate about providing counseling to my community and bring with me an extensive background in counseling. I live in the Fort Worth area with my loving dog, Justice. We love to garden, take walks and learn more about our community. I practice Yoga to stay grounded and healthy not only for myself but also for my clients. I like the arts and often enjoy going to Bass Hall for performances.
I look forward to meeting you and/or your family to support your journey towards positive change and healthy relationships.
What Makes Us Different?
Grounded and honest therapy
Find your inner peace
Express yourself in a safe environment
Thrive in a collaborative environment