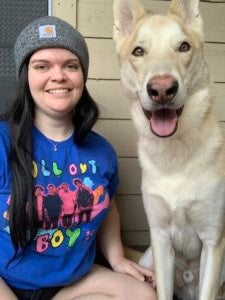 I am originally from Chicago and received my bachelor's from Lewis University in Romeoville, Illinois. After graduation, I moved to the DFW area and pursued my master's in Counseling and Development from Texas Woman's University. While at TWU, I worked with children and adults from all different backgrounds who experienced depression, anxiety, trauma, abuse, as well as anger and behavioral concerns. Currently, I am a LPC Associate # 86564 and am under supervision by Mariah J. Tailleur, LPC-S #66631.
The theory of counseling that I follow is Adlerian theory, which believes individual differences are extremely important, but it's also very important to look at how we fit into and interact with others. Humans are social beings and so it's important that we are aware of the effect we have on others while remaining true to ourselves.
I decided to be a counselor because I'd like to provide an outlet and a place for children to feel safe to be themselves. Sometimes just having that space is enough to create significant change. When I was a teenager, I saw a counselor, and I hated her. We never talked about anything important, we just played games the whole time. I dreaded going to therapy each week. Ten years later, I realized that hour every week was pivotal in my development and provided the stability, consistency, and safety that I craved at that point in my life. Kids don't always know what their needs are or how to express them, which is why counseling can be so important. It helps in ways we don't even realize until much later.
My favorite part about counseling is helping clients better understand themselves. There's so many ways to go about solving one problem. Looking at your goals and motivations helps create insight into what makes you tick and how you view the world. I believe our individualities and uniqueness should be celebrated.
What Makes Us Different?
Grounded and honest therapy
Find your inner peace
Express yourself in a safe environment
Thrive in a collaborative environment