Meet Chelsea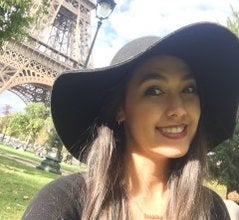 I fell in love with counseling when I was sixteen years old. I was in a class called Peer Assistant Leadership Skills (PALS). I felt so honored to be allowed into these children's lives, and I knew I was going to do anything and everything possible to be a part of this world. I have always been drawn to working with adolescents and children because I want to give a voice to those that are not sure how to express what is going on. I have been fortunate to work with individuals of all ages and all different backgrounds, from life transitions to past sexual abuse. I incorporate expressive arts into my session because it is not only a passion of mine, but it opens up another avenue for insight and awareness.
I have grown up in this wonderful town and watched it become the beautiful community it is now. I enjoy seeing art and making art, reading, going to parks with my dog, Winter Rose, and traveling. I enjoy learning about the world in whatever way I can. I try to include working out and yoga into my weekly routine to keep myself fresh and healthy. Self-care is important and something that I am constantly trying to work on.
I went to Texas Tech University where I received my Bachelors in Psychology then I decided to come back to DFW, and went the University of North Texas and received my Masters of Science in Counseling.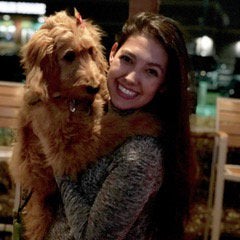 Winter Rose is currently in training to become a licensed therapy dog and assist in animal assisted therapy when she is ready. She loves people, pets, and treats! She is the sweetest pup and loves when people come say hello. You may see her walking around the office when we are not in session working.
Winter and I cannot wait to meet you and your family and be a part of your journey.
What Makes Us Different?
Grounded and honest therapy
Find your inner peace
Express yourself in a safe environment
Thrive in a collaborative environment