Meet Amy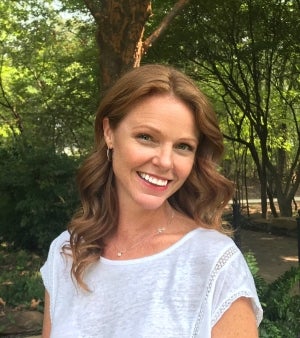 I found a love for young children affected by autism and related behavioral disorders while volunteering during my senior year at Texas Tech University. After graduating in 2000 with a degree in psychology, I returned to the Dallas/Fort Worth area and continued my work with young children as a Registered Behavior Technician and behavior consultant for parents and educators.  Throughout the years I have worked in various settings, including in-home, public schools, private schools and most recently Children's Medical Center in Dallas, Texas. After completing my graduate studies in Clinical Mental Health, I obtained my Licensed Professional Counseling Intern #82517 certification in Texas and am currently under the supervision of Mariah J. Tailleur, M.Ed., LPC-S #66631
  With over 20 years of experience as a behavior therapist, I understand the importance of a parent's role in the treatment of their child.  Having a child with behavioral issues can put stress on and create an imbalance in an entire family unit.  My goal at Keller Child and Family Therapy is to make life better for the family by focusing on the well-being of each family member.  Through individualized behavior programs, I help teach young children the skills necessary for healthier communication and interactions with others.  Supports I use to create homeostasis often include assessment, programming, parent training, individual behavior therapy, home visits, school observations, coordinating resources, consulting/coordinating treatment with other providers and sibling workshops.  
 I feel a work-life balance is essential for personal wellbeing.  I enjoy every minute I have with my children, family, and friends.  I love spending time in or near water, listening to all types of music and experiencing new places and things.  To support a healthy mind and body, I also practice Pilates and mindful meditation throughout the week. 
 My passion is helping others and I hope to have the opportunity to assist you in creating a better life for your family!
What Makes Us Different?
Grounded and honest therapy
Find your inner peace
Express yourself in a safe environment
Thrive in a collaborative environment