Meet Amy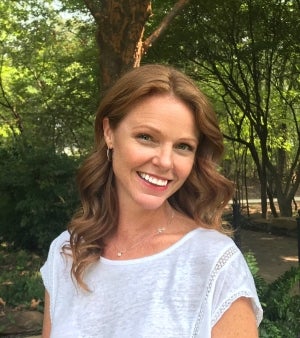 During my senior year at Texas Tech University, I found a love for children with autism and related behavioral disorders when volunteering in a special education classroom. The moment I met this group of spirited children, I knew I had found my calling. After graduating in 2000 with a triple degree in Psychology, Biology and Exercise & Sports Sciences, I returned to the Dallas/Fort Worth area and continued working with special needs children as a Registered Behavior Therapist and parent trainer in various settings, including in-home, public schools, private schools and most recently at the Center for Autism and Developmental Disabilities in Dallas, Texas. I just passed my Texas State Exam for Professional Counselors and am a Licensed Professional Counselor Intern LPC-Intern #82517 in the State of Texas supervised by Beth Lewis Licensed Professional Counselor Supervisor LPC-S #64678 With 20 years of experience as a behavior therapist, I understand the importance of the parent's role in the treatment of their child. I have witnessed firsthand parents becoming empowered when they learned how to play, interact and communicate with their children. With this new sense of clarity, parents experience a decrease in stress which naturally leads to an increase in healthy interactions and strengthened bond between parent and child. Having a child with behavioral issues and developmental delays can put stress and create an imbalance on an entire family unit. Parental self care is key for the treatment of children because parents are essentially directing and making decisions that continuously affects their child's development. I feel a healthy body and clear mind are essential ingredients for an all-around balanced life.
I have found for myself that daily mindful meditation and Pilates works best to keep my mind and body in a state of homeostasis, and will support my clients in finding what suits them best.My goal at Keller Child and Family is make life better for the entire family unit by focusing on the well-being of each member. Supports to create balance often include, parent training, home visits, coordinating resources, consulting/coordinating treatment with other providers, siblings workshops, assessment, programming and individual behavior therapy.
My passion is helping others and I hope to have the opportunity to assist you in creating a better life for your family!

What Makes Us Different?
Grounded and honest therapy
Find your inner peace
Express yourself in a safe environment
Thrive in a collaborative environment