Meet Aisha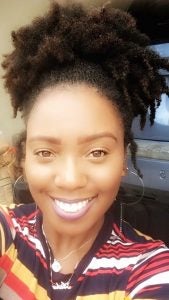 "We are much more than the sum of our parts".  As multifaceted people, I believe there is no one way to "do therapy". In my 10 plus years' experience working in the social work/case management field, my approach to counseling is uniquely tailored to each person. Whether you are working through anxiety, depression, self-limiting beliefs, self-esteem issues, dual diagnosis, and behavioral or marital issues I am here to walk alongside you as we do the work!  I will foster a safe and therapeutic space through empathetic listening, tough conversations, self-exploration, humor, and candor that will empower you to learn and grow. I am a LPC Associate  # 85902 from the State of Texas completing my hours at Keller Child and Family Therapy and am supervised by Mariah J. Tailleur, LPC-Supervisor.
As multifaceted as my Clients are, I too have layers. As a published fashion stylist, in my spare time I enjoy styling women to help them to feel their absolute best and introduce them to new concepts. I love gardening (or attempting to) and antiquing. My husband and I absolutely love learning about different cultures, whether it is trying the food, attempting to speak the language, or simply traveling there (through the television or in person) we love it!
What Makes Us Different?
Grounded and honest therapy
Find your inner peace
Express yourself in a safe environment
Thrive in a collaborative environment